Simon, A Slave v. State of Florida
Posted by David C. Hardy on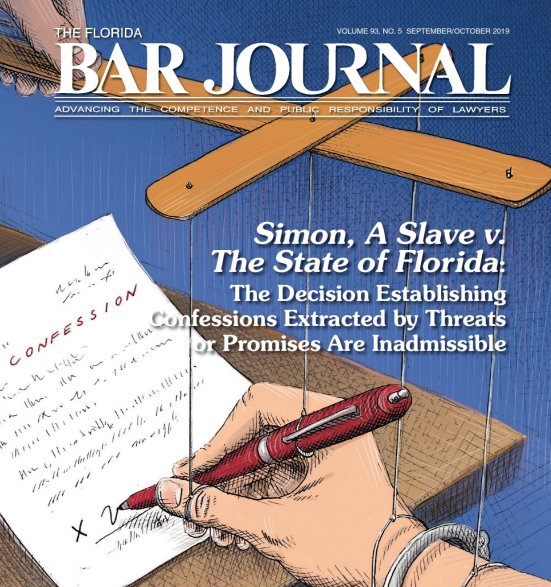 The Florida Supreme Court Decision that Established that Confessions Extracted by Threats or Promises Are Inadmissible at Trial
In October of 1852 in Pensacola, Florida, a series of 4 fires broke out in just 2 days. It was clear that there was an arsonist on the loose.
An 1852 Pensacola Newspaper wrote that Pensacola's residents became "wrought up to a state of complete alarm and excitement" and that "every means [was] adopted to discover the incendiary." Several days later, the Mayor of Pensacola ordered the arrest of an enslaved man named Simon. The Mayor interrogated Simon at the Mayor's office, while a crowd of citizens gathered outside, demanding that Simon be hung.
These events triggered one of the most important legal cases in the history of Florida. Florida judges still rely on Simon's case as they make rulings today concerning the admisibility of confessions.
Tampa criminal defense attorney David C. Hardy has published an article about this case in the September 2019 Florida Bar Journal. To read this article click here.
Below are photos of documents associated with the case, Simon A Slave v. The State of Florida. To read the Florida Supreme Court's decision in this important historical case, click here.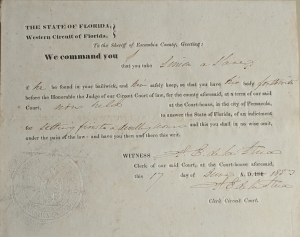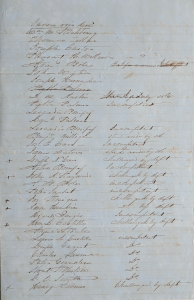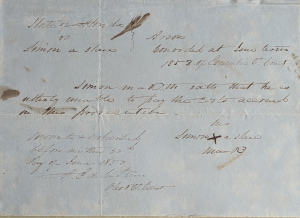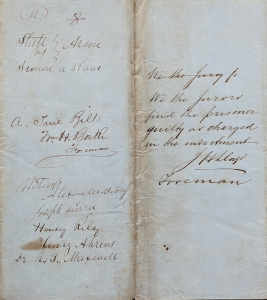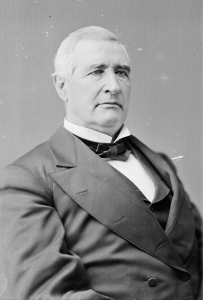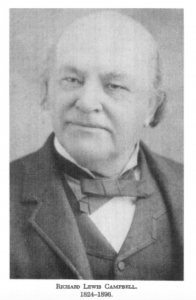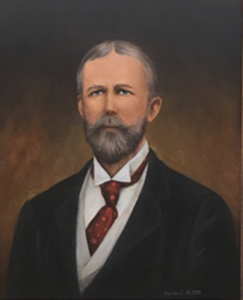 Posted in Criminal Procedure, Florida Criminal Defense