How a Federal Criminal Case Moves from the Tampa Federal District Court to The Eleventh Circuit Court of Appeals
Posted by David C. Hardy on
In the summer of 1787, the founding fathers drafted the United States Constitution in Philadelphia. In June of 1788, New Hampshire became the 9th state to ratify the constitution, bringing the United States Government as we know it into existence.
Article III of the Constitution established the U.S. Supreme Court, but the Constitution left the organization of the rest of the federal court system to the Congress.
The first Congress created the federal court system in 1789. Today, there are 94 district courts (where federal trials take place) and 13 federal courts of appeal (where appeals from the federal district courts are heard). Above the federal district courts and the federal appellate courts is the United States Supreme Court.
In 1981, the United States Congress established the United States Court of Appeals for the Eleventh Judicial Circuit. The Eleventh Circuit has jurisdiction over federal cases originating in the states of Alabama, Florida and Georgia. The circuit includes nine district courts with each state divided into Northern, Middle and Southern Districts.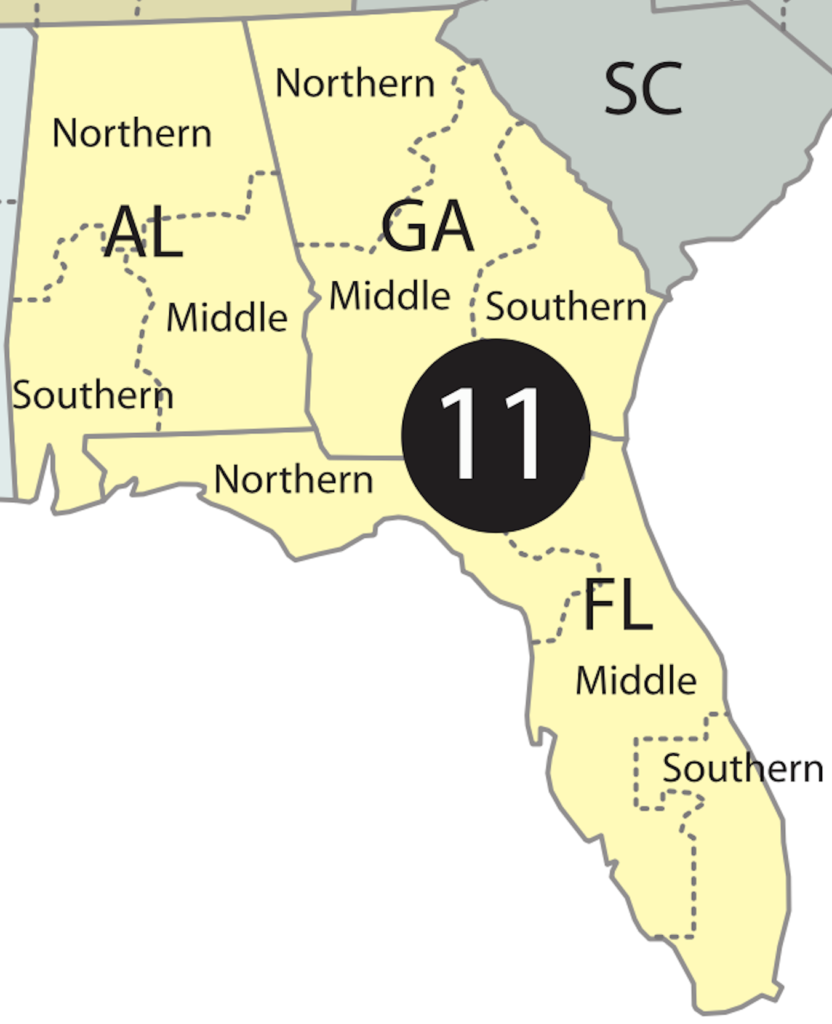 In criminal cases, the Eleventh Circuit Court of Appeals reviews the decisions of federal district court judges in Alabama, Florida, and Georgia. For example, when a defendant goes to trial in the Tampa Federal District Court, the federal trial court judge will make decisions about the admissibility of evidence. If the defendant is convicted and appeals, a three-judge panel will review the legal arguments made by the appellate defense attorney and appellate United States Attorney. The appellate judges' function is to ensure that the defendant had a fair trial. If the Court of Appeals finds that the federal district court judge made an error, it can order a new trial. If the Court of Appeals finds no error and rules against a Defendant, the defendant can appeal to the United States Supreme Court.
Attorney David C. Hardy practices in the area of federal criminal appeals. In the federal courts, attorney Hardy has handled a wide variety of cases including international extradition, drug trafficking, bank fraud, racketeering, immigration offenses, identity theft, and firearms offenses. Attorney Hardy has represented clients in Federal Trial and Appellate Courts in Florida, Texas, and Georgia. In 2010, The Florida Bar designated Attorney Hardy a Board-Certified Specialist in Criminal Trial Law. In 2014, the National Board of Trial Advocacy also designated attorney Hardy as an expert in criminal trial law. If you or a loved one has been accused of a federal crime, contact the Hardy Law Firm and get help now.
Posted in Federal Criminal Defense